Get All the Space You Need With Our Storage in Islington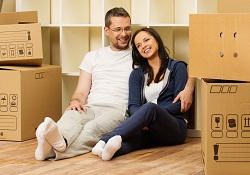 Lots of people in Islington need storage for lots of different reasons. Some people need it whilst they are away on a long vacation. Others need it whilst studying at university. Some need it during a move. But these are just a few situations in which storage is required. Islington Removals offers exactly what you need – and at the right price. So if you need a safe place to store your belongings whilst away, call
now for a free quote straight over the phone.
Why our options are the best?
We will keep your belongings safe in all situations. We offer secure storage in the N1 area, so take advantage of it now if you need a safe place to keep your things. When you need storage, you are always welcome to hire us and you won't have to worry about your items because they will be completely safe with us. With our innovative security equipment, you can be sure that when you get back to reclaim your belongings, they will all be there just as they were when you left them. Call
today to book a storage unit.
Flexibility is our virtue
Time is no problem for you. So whether you need to store your belongings with us for a day, a week, a month or a year, we are completely flexible. You can hire us whenever you want for however long you want. Our secure storage units are always available if and when you need them and you can even to check them out for yourself before you commit to hiring us. So make the most of our secure, safe and clean storage units in NW1 today and wave goodbye to clutter.
Our prices are the best for miles around
Some people in the NW1 region need a storage facility just because they have too much clutter in their home or office. If you have a lot of mess in your home and you could do with a bit more space, you should definitely consider using our storage facility and you can have all the space you need. Sometimes, people live in very small accommodation, which is why having a safe place to store your belongings can be quite useful for a lot of people.
We can pick up and deliver or you can do it yourself
If you don't have much time on your hands, let us pick up all the items you want storing and we can also even deliver them back to you once you are ready to collect them. Alternatively, if that is not really for you, consider using our self storage service in N1, where you do most of it yourself and this way, you will cut costs. You just bring your things here, pack the unit yourself and then come and collect your possessions when you are ready. Our self storage service is inexpensive and very convenient for many people.
Book with us now if you need a little more space in your life
Choose Islington Removals and you can receive all the space you need in Islington. Whether you are moving house, going on a long business trip, or simply want more space around the house, let us keep your belongings safe for you. If you are keen on finding out more, contact our friendly office team now on
and you let us free your life from excess clutter.