Let Us Help with Your Office Removals in Islington, N1
Here at Islington Removals we understand that relocating office whilst trying to run a business in Islington can be quite a difficult task. You're going to want to carry out your commercial relocation with as little interference to the day-to-day running of your business as possible and that's where we can help. Our removals experts are trained to the highest standards and understand just how important it is to move everything from A to B in the most prompt and efficient way possible. With our team, you're guaranteed an office move that sees your business up-and-running in no time at all!
Affordable Pricing for Your Budget
Another important factor when office relocation is trying to keep your finances in check. If you're moving your office in N1, you're going to be spending money on the new premises and will no doubt have to factor in lost time whilst you undergo the move. With our office removals service in Islington, you can be assured that your budget will be adhered to as well as your timescales. We offer the best value pricing in NW1 and will price match any other quotations you may receive. Our motto at Islington Removals is to provide the best possible services at the most affordable price. So, get in touch with our team today on
to receive your free no obligation quote.
Keep Your Business Running Smoothly
Commercial removals can take place at any time and with our flexible services, you can carry out your removal at a time and date that is most convenient with you and your business. Our office movers will come to you whenever you need them, whether this is a weekend, bank holiday or out of office hours. What's more, we won't charge you additional pricing for these services as our office movers in Islington are there to meet your needs without that costing you a fortune. If you're based in NW1 and need help with your commercial relocation, call our team on
to book today.
Removing All Your Headaches
Because it's important that you focus on your business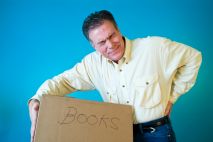 and employees, our commercial removals company takes care of all aspects of the move for you. From the loading, transporting and delivery right through to unloading at the other end, our team will do all of the hard work so you don't have to. They bring the most up-to-date equipment with them so they can carry out the move as efficiently as possible and only use the most modern of vehicles to transport things in. This gives you peace of mind that your move in N1 is being done quickly, efficiently and will be carried out with the utmost attention to detail. If this sounds like just what you've been looking for, call today on
.

Book Our Services Today!
You needn't look any further for help with your office removals as our team in Islington, N1 offer everything you need! Tailoring our office relocation packages to meet your specifications, you'll find a service that covers all of the aspects you require and to the highest standards. Our office movers won't stop until they know you're 100% satisfied, which is why all of our bookings come with a money back guarantee. We're confident that you'll be over the moon with what we do. Furthermore, we also offer our customers a cancel anytime policy as we understand that moving dates, commercial or residential, can suddenly change and we don't want you to be left in the lurch because of this. Why wait? Call us now!